The first of its kind in Japan! Installation of CTMS for LNG bunkering ship.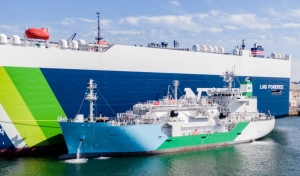 On October 2020, the first time ever in Japan, MUSASINO's CTMS (Custody Transfer Measurement System) has been installed to the bunkering ship "Kaguya".
The ship is equipped with a calculation software that converts the LNG capacity to heating quantity,
as an unprecedented calculation method in Japan,
developed by MUSASINO to calculate the heating quantity.
This FGSS (Fuel Gas Supply System), is expected to be dispatched on January 2021.
This would be an important contribution towards delivering clean energy and navigation fuel that
reduces gas causing global warming amid the accelerating positive approaches to
face the global environmental issues.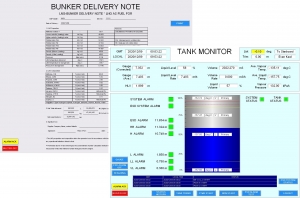 MUSASINO became the 3rd global manufacturer of Radar type level gauges for LNG vessels
by installing its radar level gauge to a domestic LNG tanker on October 2019.
MUSASINO is keeping the good approaches to face the environmental issues,
going ahead by its in house developed products.