TLG Applications
LNG / LPG Fuel
Ballast / Draft
Bunker Fuel
System Features
Select the best type of level gauge for the tank structure and application
We provide a variety of liquid level meters, so it is possible to select the most suitable type of liquid level gauge depending on the application and the tank structure.
Collaboration between CMS and other onboard systems.
The systems' signals are processed digitally -- similarly to a CMS -- so it is possible to connect the TLG easily to a CMS or other on-board systems.
System Configuration
1-inch Pipe Radar Level Gauge Deck Equipment
Level Gauge
Application
LPG
Measuring Method
Frequency Modulated Continuous Wave(FMCW)
Measurement Range
0.5~22m
Accuracy
±10mm
Intrinsically Safe Standard
Intrinsically Safe
Explosion-proof Type
Ex ia IIC T5
Protection Class
IP66
Material
SUS304
Flange Size
ANSI 80A
Pipe Diameter
1 inch
Temperature Sensor
| | |
| --- | --- |
| Measurement Method | PT-100 |
| Measurement Range | -50~+100℃ |
| Accuracy | ±1.0℃ |
Pressure Sensor
Measurement Method
Strain Gauge Type
Diaphragm Pressure Gauge
Measurement Range
0~2.2MPa
Accuracy
±1.0% F.S.
Diaphragm Material
SUS316L
Float Type Level Gauge System(example)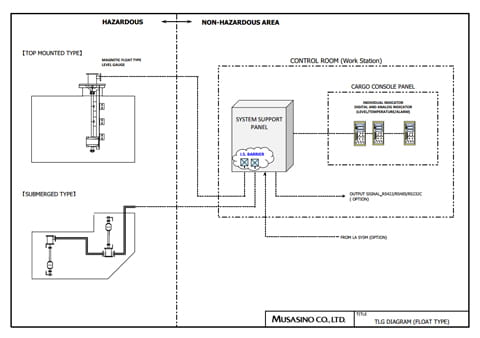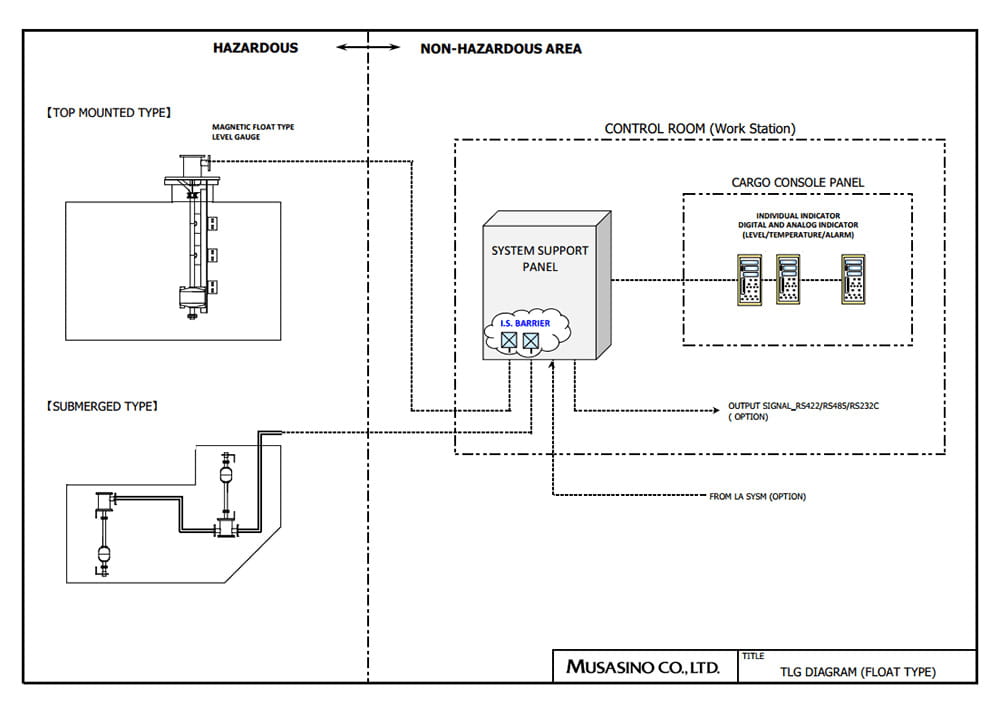 Basic system configuration
Various types liquid level gauges

Float type liquid level gauge
Pulse purge type liquid level gauge
Pressure type liquid level gauge

Control Panel(Including Intrinsically safe circuit)
19-inch LCD Monitoring Computer(hardware & software)
Local Indicator(optional)
Various signal outputs(optional)
Pulse purge type liquid level gauge(example)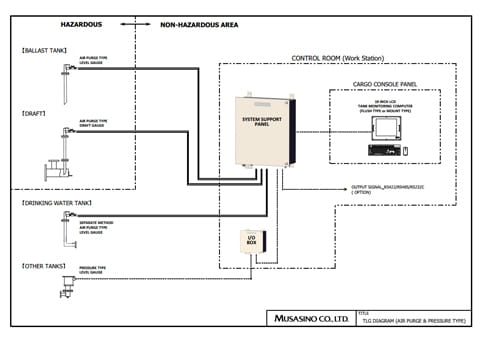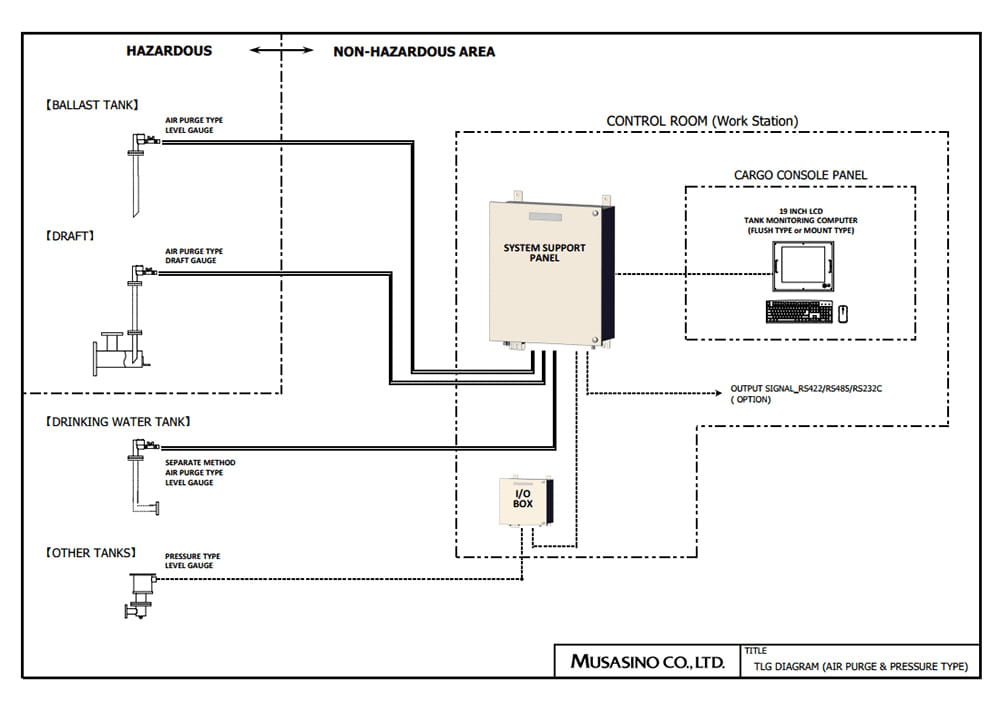 Related Equipment
System Products
Sensors