We supply systems to support safe and reliable cargo handling operations that meet conditions on various types of ships and tanks.
From the information from each high-accuracy sensor, we provide accurate monitoring of tank conditions to support safe cargo handling. Since it is digitized, it is also possible to connect to other onboard systems and output various types of signals.
System Products
High Accuracy, Digitized Sensors
We make high precision sensors for the digital era, such as X-radar, a radar type level gauge with over 10,000 units sold, Level Master, a magnetic float type level gauge with over 50 years of history, and LAX, an pulse purge type level gauge backed by unique technology.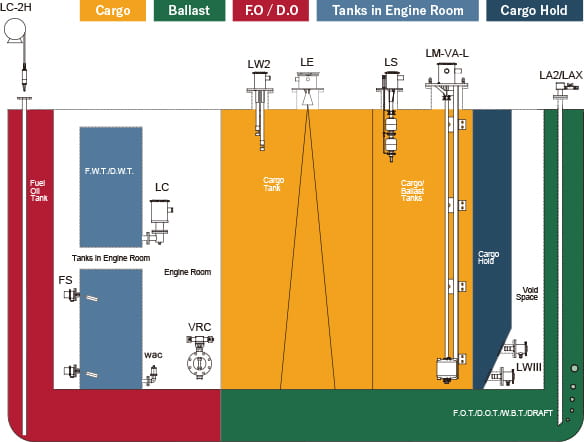 Sensors - Unit Sales
Sensors