Singapore Based Global Service Network
With Singapore at its core, our after-sales service network has six service centers, and three service agents. We provide speedy, reliable maintenance services to help keep our customers' global businesses running.
After-Sales Service Menu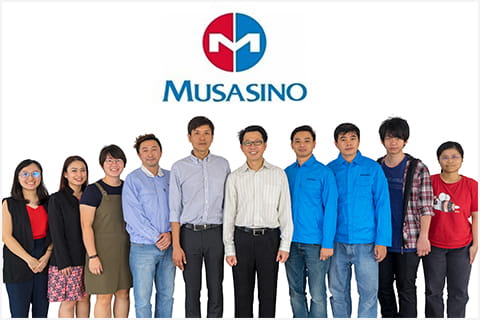 Parts Replacements / Sales
Inspection / Repair
Technical Support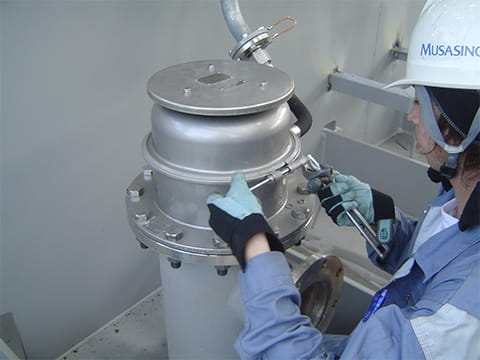 Thorough Training for Domestic & International Service Engineers
Musasino has established a training system that makes use of troubleshooting materials and practical experience in our training room. This allows us to provide high-quality service and repairs which is not reliant only on an engineer's experience and skill. We aim constantly to improve our services, along with the skills or our service engineers and service agents.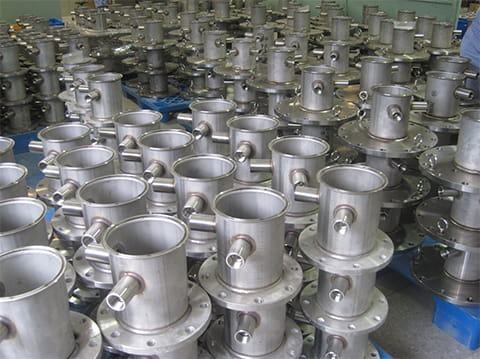 Product Management - Serial Numbers
Musasino uses serial numbers to manage equipment in our systems.
Diagnostic data from factory testing and newbuilding commissioning is recorded for each piece of equipment, which allows us to base maintenance and period inspections on these data. By managing the maintenance data, we can provide support from the original order through the scrapping of the ship.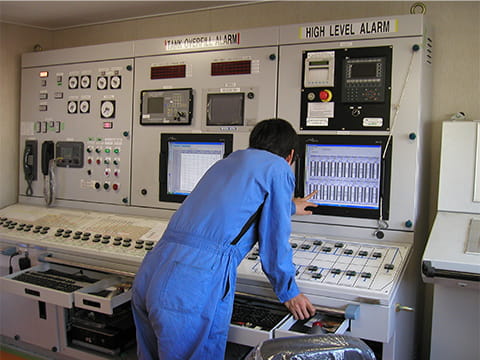 Remote Service
In addition to the importance of quickly dispatching service engineers to ships, Musasino is developing a system that enables us to identify and deal with problems without visiting the ship. We are working toward quicker repairs at lower costs.
Maintenance Program Based on a Failure Prevention Concept(PMP)
PMP(Preventive Maintenance Program)
A PMP contract provides more than just periodic inspections at each docking. It also provides preventative replacement of parts, based on the ship's specifications and our database, to optimize after-sales service and reduce failure rates for long-term, stable operation. In addition, you can rest assured the equipment will be operating normally until the next docking, and be confident in safe cargo-handling operations.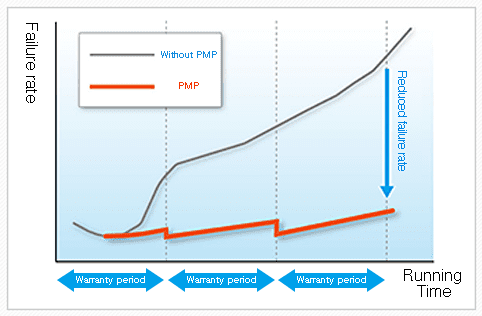 We respond with flexibility to customer requests, keeping things easy-to-use.
Retrofits & Upgrades
A ship's operating life is between 15 and 25 years, however, there is growing demand for extending the operating life by another five to ten years, and at the same time maintain the stable and reliable operating condition of onboard equipment.
Our retrofit service adds required functions and specifications to maintain the highest quality, even on vessels equipped with products from other manufacturers.
In addition, our upgrade service will add more high quality functions to ships already equipped with Musasino systems.