System Configuration
Innovative Pulse Purge Type Level Gauge with Exceptional Measurement Accuracy
±10mm at 25m
Musasino's patented pulse purge method L-CORE takes high accuracy measurements. Temporarily discharging a higher pressure of compressed air, and stopping the air flow during measurement, eliminates the pressure loss and fluctuation, allowing for high accuracy measurements. This method suppresses hysteresis, and results in high-precision liquid level measurements.
Accuracy
LA-PH
Ballast Tanks, Fuel Tanks,
Draft Gauges, Flood Level Gauge
±10mm(25m)
LA-WAC
Fresh Water Tanks,
Engine Room Tanks
±20mm(5m)
Module (MIU) Developed in-house.
Easily Acquire a Wide Variety of Signals.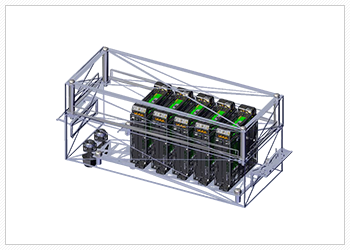 MIU is a proprietary interface, developed to capture all of a ship's data. The unit consists of a series of nodes that enable acquisition of various types for signals – analog, serial, contact, LAN, etc. By combining various nodes corresponding to the types of data required, managing cargo handling-related equipment such as monitoring and control systems – including third party systems – can be integrated.
Automatic Atmospheric Pressure Correction (patented) & Temperature Compensation.
Self-correcting for high accuracy measurements.
Another feature that results in high accuracy measurements is the self-correction function. An atmospheric pressure reading is taken regularly, and in the pulse purge method a zero point correction is made when the airflow is stopped. As a result, there is no restriction on where the unit can be installed, and errors due to aging of the pressure detector are prevented, so that stable, high accuracy measurements can be made over the long term. Because temperature may also affect the pressure sensors measuring liquid level, temperature compensation is also done.
General Specifications
Specifications(for 16 Tanks)
Dimensions
H:865mm、W:508mm
*Height varies depending on number of tanks
Weight
Approx. 20kg
Ambient Temp. Range
0℃〜55℃
Air Supply Press.
0.5〜0.7MPa
Working Press.
0.45MPa
Protection Class
IP44
Detector sensor
Various Detectors to Match the Applications.
In addition to a traditional installation on the tank top, options are also available for mounting on the side of a wall, or a 'WAC" which does not discharge air in to the tank for use on drinking/fresh water tanks, and engine room tanks. There is also a draft gauge, which uses a draft chamber connected to the purge head, and a trim/heel gauge that accurately measures the inclination of the hull.
LA-PH
Simple structure & maintenance-free
Accuracy: ±10mm(25m)
Applicable Tanks: Ballast Tanks, FO/DO Tanks, Draft Gauges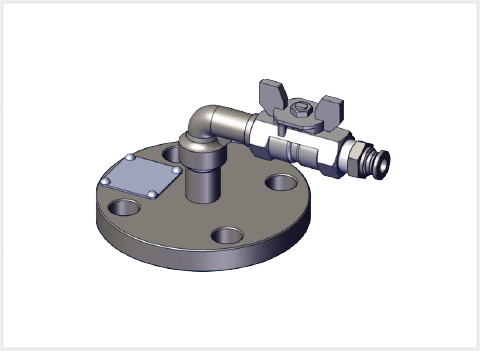 Water Ingress Alarm
Fail safe function, liquid level measurement even after an alarm
Accuracy: ±30mm
Application: Ingress Alarm, Bilge Alarm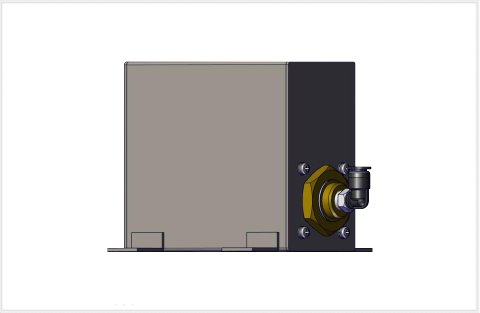 LA-WAC
Diaphragm type, measurement without bubbles
Accuracy: ±20mm(5m)
Applicable Tanks: Drinking Water, Fresh Water, Settling Tanks, Storage Tanks, Service Tanks, Other Engine Room Tanks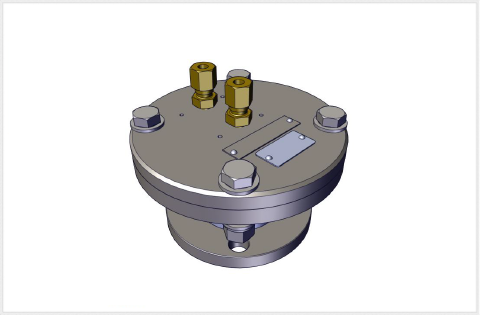 Related Equipment
System Products
Sensors