CTMS Series Applications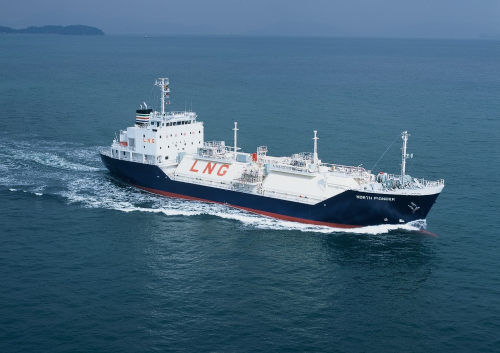 LNG Carriers (Deep Sea / Coastal)
LNG Bunkering Vessels
System Features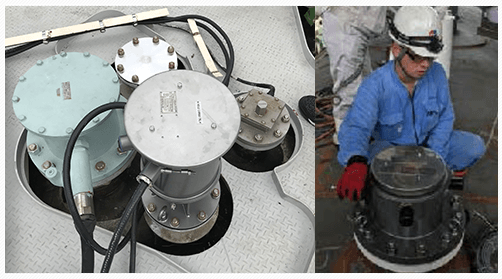 The All-in-One concepts takes advantage of digital signal technology for a smart design and reduced cabling.
Various equipment such as level gauges, pressure gauges, and temperature gauges, are necessary for liquid gas measurements. Musasino's proprietary digital signal processing is applied to unify the signals. One cable is used to send signals to the control box, so the number of cables required for outfitting is reduced.
Simple & Strong In-Tank Structure
Still pipe and thermo-well designed for a long working life.
Structures within the tank need to withstand harsh conditions. Musasino conducted extensive sloshing model simulations to ensure the strength and endurance of system components. The results showed the in-tank structures can withstand over 40 years of sloshing.
System Configuration
LEX1L2 Level Gauge
Measuring Method
FMCW
(Frequency Modulated Continuous Wave)
Measurement Range
0.5~50m
Resolution
1mm
Accuracy
±5mm
Ambient Temperature
-30〜+70℃(Electronics Housing)
Explosion Protection
Intrinsically Safe Type Ex ia IIC T5
Protection Class
IP66
Material
SUS316L
Temperature Sensor
Method
PT-100
4-wire Temperature Sensor
Measurement Range
-180〜+100℃
Accuracy
±0.2℃(≦-145℃)
±1.5℃(>-145℃)
Resolution
0.1℃
Pressure Sensor
| | |
| --- | --- |
| Method | Diaphragm with Strain Gauge Bridge |
| Measurement Range | +80~140kPa |
| Accuracy | ±1.0% F.S. |
| Resolution | 0.1 kPa |
| Diaphragm Material | SUS316L |
Related Equipment
System Products
Sensors