New products
Pulse Purge Type Level Gauge LAX、Radar type level gauge for LNG・LPG
LAX
LAX is high accuracy pulse purge type level gauge.
Reliable measurements for safer,ship-friendly cargo operations.
Reliable ballasting, promotion ship data to IoT, and reducing the crew's workload.
LAX brochure:PDF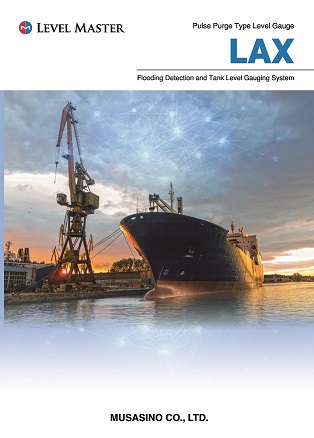 LNG Fuel Tank、LPG Fuel Tank/LPG Cargo Tank
Building on the experience of Musasino CTMS、we have developed a radar type level gauge using a one-inch pipe for gas fuel monitoring systems.
Musasino LPG Tank Monitoring System's configuration complies with IGF、IGC rules.